Marți cu Rambo, în luna mai, la Warner TV
În luna mai, Warner TV transformă ziua de marți în ziua Rambo. În fiecare săptămână, celebrul personaj interpretat de Sylvester Stallone va avea parte de acțiune în filmele "First Blood", "Rambo: First Blood Part II" și "Rambo III".
Primele trei filme din seria "Rambo" vor putea fi vizionate pe 16 mai, 23 mai, respectiv 30 mai, de la ora 22.00 la Warner TV.
Producțiile îl au în centru pe John J. Rambo, un veteran al forțelor speciale ale armatei Statelor Unite, traumatizat de experiența Războiului din Vietnam, unde a dobândit însă abilități militare superioare pe care le folosește pentru a lupta împotriva polițiștilor corupți, a trupelor inamice și a cartelurilor de droguri.
Franciza Rambo cuprinde titlurile "First Blood" (1982), "Rambo: First Blood Part II" (1985), "Rambo III" (1988), "Rambo" (2008) și "Rambo: Last Blood" (2019). Sylvester Stallone este co-scenarist pentru toate cele cinci producții.
"First Blood" (1982), regizat de Ted Kotcheff, este o adaptare a romanului omonim din 1972, scris de David Morrell. Veteranul forțelor armate speciale americane este forțat de un șerif dur și de oamenii lui să fugă în munți și să ducă un război individual împotriva urmăritorilor lui. Filmul a generat la nivel mondial încasări de 125,2 milioane de dolari.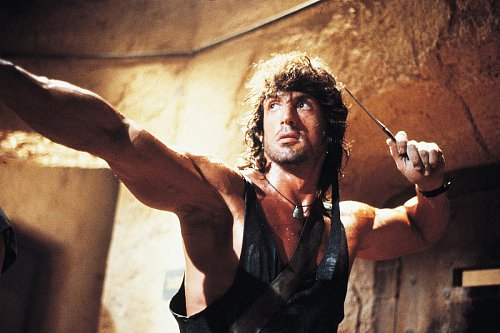 "Rambo: First Blood Part II" (1985), regizat de George P. Cosmatos, este cel mai de succes lungmetraj din franciză, cu încasări de 300 de milioane de dolari, mai mult de o treime din totalul realizat de franciză. În al doilea film, nominalizat la Oscar pentru efecte de sunet, Rambo se întoarce în jungla din Vietnam cu misiunea de a se infiltra într-o bază inamică și de a-i salva pe prizonierii de război americani încă ostatici acolo.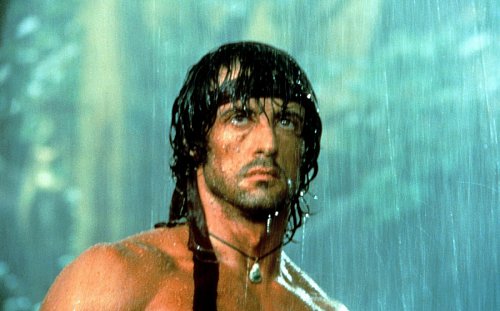 În "Rambo III" (1988), regizat de Peter MacDonald, protagonistul organizează o misiune individuală pentru a-l salva pe prietenul său, colonelul Trautman (Richard Cenna, care joacă în cele trei filme), din mâinile forțelor sovietice care au invadat Afganistanul. Lungmetrajul a realizat încasări totale de peste 189 milioane de dolari.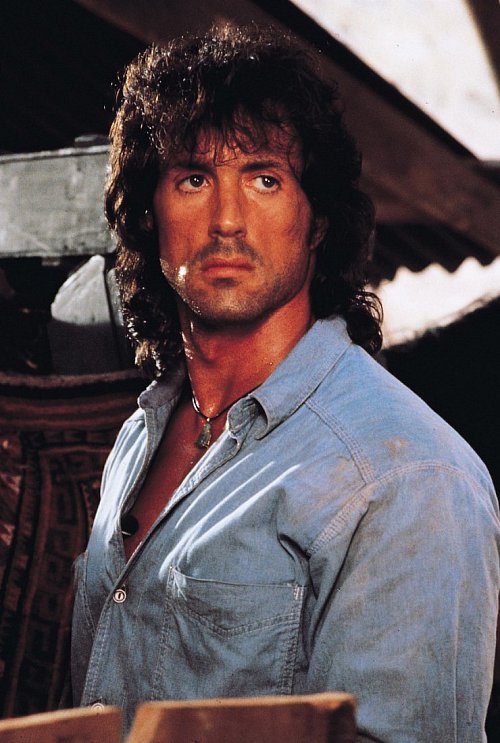 Franciza "Rambo" a generat și un serial de televiziune animat, "Rambo: The Force of Freedom", precum și benzi desenate, romane, jocuri video și un remake la Bollywood.