Simona Halep, încântată de întâlnirea cu o celebră actriţa americană
Cu ocazia turneului de la Indian Wells, tenismena româncă Simona Halep s-a întâlnit cu actriţa americană Elisabeth Shue şi fiica acesteia, Agnes.
Halep s-a declarat un fan al filmului "Bătălia sexelor", în care Shue interpretează rolul soţiei lui Bobby Riggs, Priscilla.
"Am fost onorată să o întâlnesc pe Elisabeth Shue şi pe frumoasa ei fiică. Îmi place ultimul ei film, Bătălia sexelor", a scris Halep pe reţelele de socializare.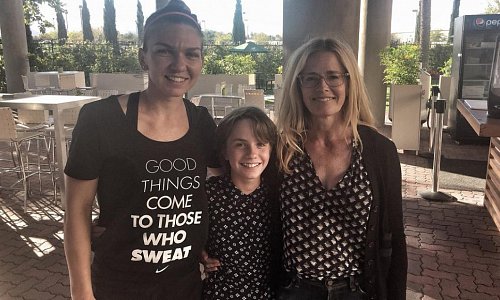 "Bătălia sexelor" a fost numit celebrul meci de tenis din 1973, dintre Billie Jean King şi Bobby Riggs. Evenimentul a fost ecranizat la Hollywood, cu Emma Stone în rolul jucătoarei americane şi cu Steve Carell în cel al tenismenului.
Riggs, unul dintre jucătorii de top ai anilor '40, a susţinut permanent că nicio jucătoare nu poate învinge un tenisman. Astfel s-a ajuns la un meci între acesta, care avea 55 de ani, şi numărul 1 WTA din acel moment, Margaret Court (30 de ani în acel moment), pe care Bobby Riggs a învins-o categoric, cu 6-2, 6-1, pe 13 mai 1973.
Bobby Riggs o provocase iniţial pe Billie Jean King, care a refuzat prima propunere, însă s-a răzgândit după meciul cu Margaret Court şi l-a învins pe Bobby Rigs, pe 20 septembrie 1973, cu 6-4, 6-3, 6-3.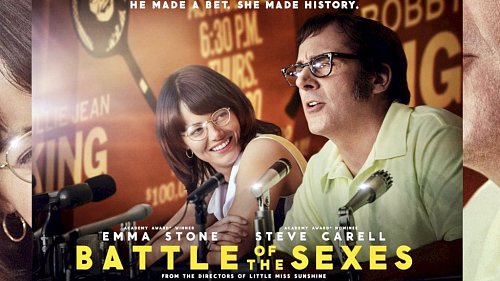 30.000 de spectatori şi 90 de milioane de telespectatori au urmărit "Bătălia sexelor", iar Billie Jean King a încasat un premiu de 100.000 de dolari.
Elisabeth Shue (54 de ani) a mai jucat în filme precum Back to the Future, Karate Kid, Cocktail, Leaving Las Vegas şi The Saint, dar și în seriale precum CSI.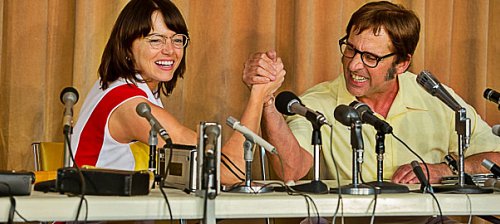 sursa: Digisport.ro