Ultimul episod din sezonul 7 Game of Thrones – "Dragonul și lupul"
Update - Toate recordurile de audiență, bătute de ultimul episod din seria 7 Game of Thrones
Ultimul episod din sezonul 7 al serialului fenomen Game of Thrones - "Dragonul și lupul", a fost vizionat de 12,1 milioane de persoane în mod legal, la TV, în direct, doar în Statele Unite.
Acesta este cel mai mare record pentru un episod transmis vreodată la televizor. Recordul este cu atât mai impresionant cu cât HBO nu este un post TV standard gratuit, ci implică plata unui abonament lunar.
Numărul celor care s-au uitat la episod crește până la 16,5 milioane dacăse iau în calcul utilizatorii unor servicii de streaming precum HBO Go sau HBO NOW.
Apropiat de performanța Game of Thrones a fost în trecut finalul ultimului sezon din The Walking Dead, care a înregistrat 11,35 milioane de vizualizări în timp real, la TV. În SUA, The Walking Dead este difuzat de AMC, post național, difuzat gratuit.
Sezonul şapte al celebrului serial Game of Thrones se încheie luni, 28 august.
"The Dragon and the Wolf", o trimitere la casele Targaryen (Dragonul) şi Stark (Lupul), va fi cel mai lung episod din sezonul 7 Game of Thrones și va avea 79 de minute și 43 de secunde. Premiera lui oficială este programată luni.
Titlul a inspirat o serie de teorii în mediul online, legate de evoluția personajelor și a acțiunii din Westeros. Una dintre acestea susține că titlul este o metaforă pentru legătura lui Rhaegar Targaryen cu Lyanna Stark și că ar putea fi dezvăluite noi detalii legate de nașterea lui Jon Snow. O altă interpretare a titlului ar fi aceea că Jon Snow și Daenerys Targaryen ar putea o relație romantică. O altă teorie susține că titlul se referă de fapt la o confruntare între unul din dragonii lui Daenerys și un lup al familiei Stark.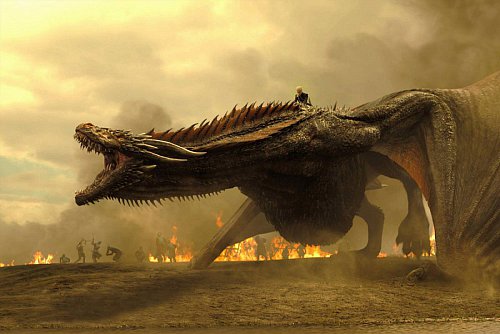 Internetul este plin de teorii privind modul în care se va termina acest sezon și există chiar și siteuri unde hackerii au încărcat porțiuni din scenariile pe care le-au sustras din calculatoarele HBO.
Cu toate că cel puțin două episoade ale acestui sezon Game of Thrones au ajuns mai devreme online decât oficial la HBO, audiența serialului nu a părut afectată.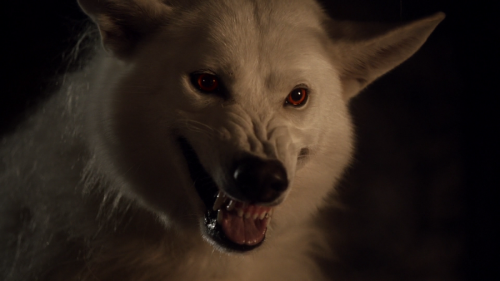 Game of Thrones 8

Sezonul opt din Game of Thrones va fi cel final, va avea şase episoade şi va avea premiera în vara lui 2018.
Filmările pentru cel de-al optulea sezon al serialului "Game of Thrones" ("Urzeala tronurilor") vor începe în luna octombrie.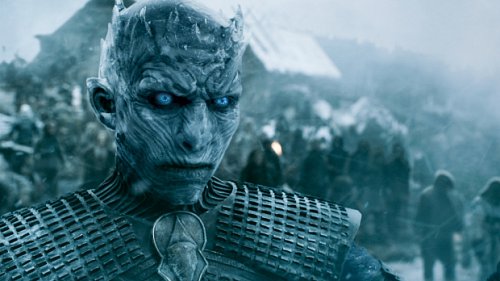 Sezonul 8 Game of Thrones deși doar șase episoade, spre deosebire de cele zece episoade ale sezoanelor 1 — 6 și cele șapte episoade ale actualului sezon, va fi mai dens din punct de vedere al acțiunii.
Se pare că episoadele ultimului sezon vor fi mai lungi.