Arestari din cauza serialului "Game of Thrones"
Patru persoane suspectate că au difuzat un episod nelansat din popularul serial fantasy Game of Thrones au fost arestate recent.
Trei dintre persoanele acuzate sunt angajaţi ai companiei Prime Focus Technology, în timp ce una este fost angajat.
Prime Focus, o companie cu sediul în Mumbai, ce stochează şi procesează serialul HBO pentru site-ul de streaming online din India, Hotstar, au depus o plângere la poliţie.
Serialul fantasy este deja cel mai piratat serial din istoria televiziunii.
Cel mai recent, un grup de piraţi informatici au declarat că au furat 1,5TB de date, care ar include episoadele "Ballers", "Room 104" şi scenarii din episoadele "Game of Thrones". Luni, aceştia au difuzat online o parte din materialele nelansate.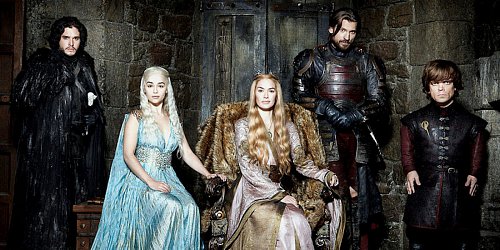 Încă de la lansare, "Urzeala tronurilor" a devenit un fenomen global şi cel mai iubit serial din istoria HBO. În 2016, serialul a fost cel mai căutat produs de televiziune de pe motorul de căutare Google şi cel mai dezbătut serial pe conturile reţelei de socializare Facebook din Statele Unite.
sursa: ZF.ro