Celebrul film "Pe aripile vântului", considerat "rasist", retras de pe HBO Max
Clasicul film "Gone with the Wind/ Pe aripile vântului" (1939, în regia lui Victor Fleming), cu Clark Gable şi Vivien Leigh, a fost scos de HBO de pe platforma de VOD, HBO MAX, de teama reacţiilor negative pentru modul în care îi prezintă pe oamenii de culoare, relatează New York Times.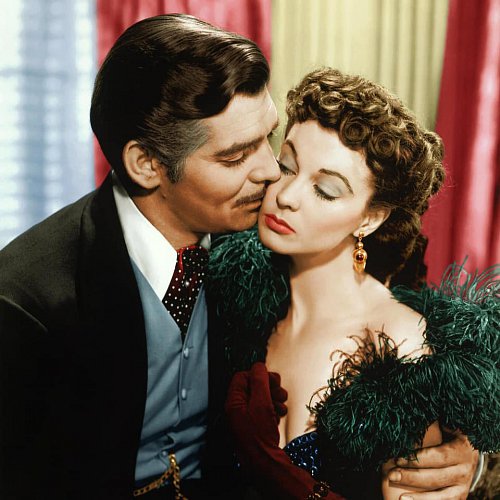 Filmul premiat cu 8 Oscaruri evocă o plantaţie de sclavi din Atlanta şi spune povestea de dragoste dintre Scarlett O'Hara şi Rhett Butler în contextul războiului civil american.
https://youtu.be/0dTsfsr6-X8
HBO Max şi compania mamă AT&T Inc au devenit îngrijorate de nedreptăţile şi tensiunile rasiale după moartea lui George Floyd, un bărbat de culoare, ucis în timp ce era arestat de un poliţist alb în Minneapolis.
Pentru HBO Max, a menţine acest film în catalogul său "fără explicaţie şi fără o denunţare, ar fi iresponsabil".
Platforma intenţionează să difuzeze filmul online dar "cu o contextualizare care să resitueze opera în epoca sa".
Filmul va fi prezentat integral, căci, dacă ar proceda altfel, ar pretinde că "aceste prejudecăţi nu au existat niciodată", a mai spus purtătorul de cuvânt.
Lansată la sfârşitul lui mai, platforma grupului WarnerMedia (filială a operatoruluid e cablu AT&T) este principalul concurent al Netflix, cu un catalog foarte bogat în seriale şi filme.
Filmul este accesibil pe alte platforme, în special pe Amazon.
"Pe aripile vântului", a cărui premieră a avut loc în în 1939 a câștigat mai multe premii Oscar și rămâne și azi în fruntea clasamentului filmelor cu cele mai mari încasări - 3,44 miliarde de dolari