Record de audienţă la penultimul episod din serialul HBO "The Last of Us"
Potrivit Warner Bros. Discovery (WBD), al optulea episod din "The Last of Us" a fost cel mai vizionat episod difuzat până în prezent în cadrul acestui serial. Acest titlu îi aparţinea până acum episodului 4, vizionat de 7,5 milioane de telespectatori, deşi WBD nu a făcut publice datele de audienţă pentru episoadele 5-7.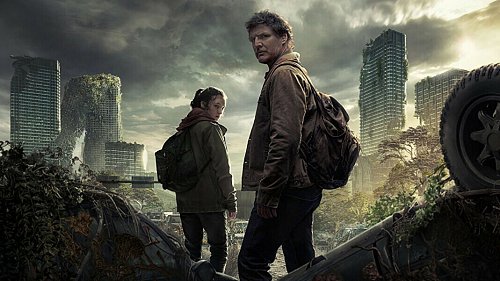 Adaptat pe baza popularului joc video omonim creat pentru consola PlayStation, serialul "The Last of Us" a fost un succes imediat pentru HBO atunci când a avut premiera în luna ianuarie. Audienţa de 4,7 milioane de telespectatori înregistrată de primul episod a ocupat locul al doilea în clasamentul celor mai bune debuturi lansate de acest post TV în ultimul deceniu, fiind depăşită doar de cea obţinută de "House of the Dragon", serialul prequel al faimosului "Game of Thrones".
După lansarea sa spectaculoasă, "The Last of Us" a crescut în popularitate şi cel de-al doilea episod al său a fost vizionat de 5,7 milioane de persoane, marcând cea mai mare creştere de audienţă între episoadele 1 şi 2 din istoria producţiilor HBO şi determinându-i pe producătorii postului să anunţe că serialul va continua cu sezonul al doilea.
După ce a dus la un nou vârf de audienţă de 6,4 milioane de telespectatori, episodul 3 a fost extrem de apreciat de criticii de specialitate şi de public datorită interpretărilor oferite de Nick Offerman şi Murray Bartlett, care au dus şi la discuţii despre posibile premii majore pentru cei doi actori şi pentru întregul serial.
Aceste cifre indică o creştere liniară de audienţă pentru postul prin cablu HBO în combinaţie cu difuzările în streaming pe platforma HBO Max pentru premierele fiecărui episod. Cei 8,1 milioane de telespectatori care au urmărit episodul 8, intitulat "When We Are In Need", au contribuit la o creştere cu 74% a audienţei în raport cu primul episod al serialului, care a fost vizionat de 4,7 milioane de persoane, potrivit Agerpres.
Trailer "The Last of Us": https://www.youtube.com/watch?v=uLtkt8BonwM
Ţinând cont de creşterea continuă a cotei sale de audienţă, "The Last of Us" are toate şansele să stabilească un nou vârf de popularitate după difuzarea episodului 9, care va încheia primul său sezon. Deşi ar putea să piardă câţiva telespectatori din cauza celei de-a 95-a ediţii a galei premiilor Oscar, ce va fi difuzată de postul ABC la ora la care episodul 9 va avea premiera pe HBO şi pe HBO Max, acest lucru ar putea să nu stânjenească prea mult succesul de care se bucură "The Last of Us".